Press & media
Thank you for your interest in Whole & Happy Living! Below you will find multiple ways you can connect with us and share our story with others.
About us
We are in the midst of a nationwide health crisis. As a society, we are more obese, more depressed, more anxious, and more pervasively and collectively ill than ever before. Obesity rates have been increasing for decades and is not a problem that's going away, as can be attested to by any of the 45 million Americans who will decide to go on a diet this year–most not for the first time. The majority of people who go on diets gain back whatever weight they lost, and often more.
The same cycle occurs with a wide array of chronic health problems. Instead of locating the real causes of our illnesses as a society we look for quick and temporary fixes, prescriptions, and surgical procedures that allow us to live with them, and at the end of our treatments we find ourselves just where we started, stuck in our illnesses, feeling more helpless than ever.
At Whole & Happy Living, we recognize the urgent need to break free from this vicious cycle of declining health. Our mission is to empower individuals with the knowledge and tools they need to address the root causes of their health issues, rather than settling for temporary solutions. This involves addressing mental, emotional, and physical health.
Through our comprehensive programs and presentations, we help individuals tackle not just the symptoms of poor health, but the underlying factors contributing to them. We aim to educate and support our clients in making sustainable lifestyle changes that lead to long-term improvements in their overall health and happiness.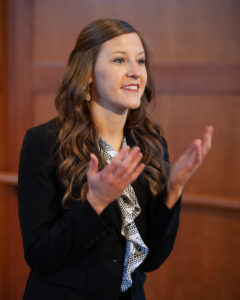 our mission
At Whole & Happy Living, our mission is to empower individuals to take control of their physical, mental, and emotional well-being through holistic, evidence-based approaches. We strive to break free from the cycle of declining health by providing personalized nutrition plans, mindful exercise programs, and comprehensive support that address the root causes of chronic health issues. We are committed to guiding our clients on their journey toward lasting health, happiness, and fulfillment.
our vision
Our vision is to create a society where individuals embrace their full potential for vibrant health and well-being. We envision a world where people are equipped with the knowledge and tools to lead balanced lives, nourishing their bodies, minds, and spirits. Through our transformative programs, we aspire to be a catalyst for positive change, inspiring individuals to make sustainable lifestyle choices and fostering a culture of whole and happy living. Together, we are working towards a future where people thrive in wellness and experience the joy of living life to the fullest.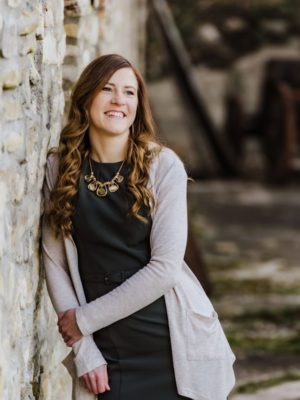 Professional Bio
Whitney Prude, PharmD, BCPS, NBC-HWC
Whitney Prude is a practicing Board Certified Clinical Pharmacist (PharmD, BCPS), and a Mayo Clinic and Nationally Certified Health and Wellness Coach (NBC-HWC). She completed her Doctorate of Pharmacy Degree at Roseman University of Health Sciences as well as a Post-Graduate Residency (PGY1) at the University of New Mexico Hospitals. She is also certified in Medication Therapy Management and Pharmacogenomics.
Whitney is a professional speaker, entrepreneur, and CEO of Whole & Happy Living, a virtual health and wellness coaching company. Whitney takes a unique approach to health and wellness as she is very passionate about healing and changing internally in order to achieve lasting results externally. With significant experience in the health care field, Whitney provides the necessary tools to help working professionals transform their health and wellness from the inside, out.
Health and wellness has always been a significant part of Whitney's life, but it wasn't until she was diagnosed with a debilitating chronic illness that she realized first hand how much life one can lose. She is incredibly passionate about helping others avoid the pitfalls of poor health by helping them harness their inner strength to achieve sustainable lifelong results. Because after all, it's not just the years in your life that count, it's the life in your years.
Location
Whole & Happy Living
2362 21st Ave. SE
Rochester, MN 55904
Contact
Need additional assistance?
Contact Us
507-543-3397