Enhance your event!
With significant experience in the health care field as a Mayo Clinic Clinical Pharmacist and Nationally Certified Health and Wellness Coach, Whitney provides the necessary tools to help working professionals transform their health and wellness through self-empowerment.
Wellness Workshop
Virtual or Live
This is a hands-on workshop taking a deep dive into:
Discovering strengths
Defining values
Creating a wellness vision
Health Transformation Through Self-Empowerment
Virtual or Live
Flipping health improvement strategies from external factors (weight loss) to internal factors (self-empowerment) result in long term, sustainable lifestyle transformation.
Coping with Chronic Illness
Virtual or Live
Chronic illness can impact EVERY aspect of a person's life. Learn to live a fulfilling life amidst disability and significant limitations.
Looking for a customized program?
Whitney regularly creates customized programs. If you have a specific need or a topic of importance, please let us know.
The mind is everything. what you think you become.
-Buddha
The most powerful relationship you will ever have is the one you have with yourself.
-Steve Maraboli
"I have had the privilege of hearing Whitney speak on several occasions. She is a gifted speaker and storyteller. She shares unique and captivating experiences from her life to illustrate and teach helpful concepts. I find her speaking style entertaining, inspirational, and memorable. The stories she tells helps me remember the take-away points and inspire me take action in my own life. I unequivocally recommend Whitney to anyone looking for an impactful speaker."
Anna Bartoo
PharmD
Research Manager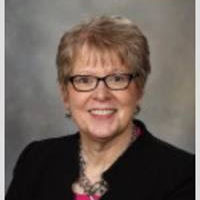 "From the first time Whitney stepped on stage, I knew she was gifted, not only with speaking but of compassion for her listeners. Her ability to weave a story into her topic is uncanny and her presence is natural and inviting. Her stories uplift and encourage the soul. She graces the stage with a natural charisma that draws the listener in and captivates their attention."
Mary Peters
Mayo Clinic HR
Distinguished Toastmaster