ARE YOU READY TO TRANSFORM YOUR LIFE?

Wellness Coaching
Wellness coaching is a collaborative, judgement free partnership between coach and client that focuses on the 'here and now' instead of the distant past or future. Through using a variety of techniques, coaching helps to create clarity to propel clients from where they are now to where they want to be in their lives. By drawing out inner strengths and purpose, coaching helps clients to recognize their inner brilliance and vast amounts of resources they possess to create the balanced and meaningful life they are longing for.
Chronic Illness Capacity Coaching
Capacity coaching is a newly developed coaching style that is currently being researched and implemented at the Mayo Clinic to help those who are burdened with chronic illness. It incorporates aspects of wellness coaching while also helping you develop the capacity to adapt, endure, and function in your daily life. Capacity coaching is specifically designed to help you lighten the burden of your life and health so you can spend the limited amount of energy you have on the things that matter most to you.
Individualized wHOLE hEALTH tRANSFORMATION
8-WEEK pROGRAM
INCLUDES 8 ONE-ON-ONE COACHING SESSIONS
3-MONTH pROGRAM
INCLUDES 12 ONE-ON-ONE COACHING SESSIONS
6-MONTH pROGRAM
INCLUDES 24 ONE-ON-ONE COACHING SESSIONS
Still on the fence about hiring a coach?
Each coach has a little bit different style and area of expertise. It's important that you find the best fit for you. As a Mayo Clinic Trained Wellness Coach, I follow the Mayo Clinic Coaching Model allowing you to be the expert in your own life. By using a variety of motivational and behavior change techniques, you will be amazed at the motivation and answers that already exist inside you. You are stronger and more powerful than you think you are!
Medication therapy management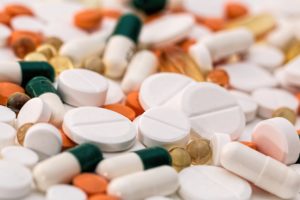 What is IT?
Medication therapy management (MTM) is a service provided by pharmacists nationwide to help you get the most benefit from your medications. Pharmacists perform a thorough review of your medical history and help by actively managing drug therapy and by identifying, preventing and resolving medication-related problems. The goal is to make sure your medications are right for you and your health conditions and that the best possible outcomes from treatment are achieved
Why is IT Needed?
Medication-related problems and medication mismanagement are a massive public health problem in the United States. Experts estimate that 1.5 million preventable adverse events occur each year that results in $177 billion in injury and death.
Who can Benefit?
If you take prescription medications, non-prescription medications, herbals, or other dietary supplements, you may benefit from medication therapy management services. You will benefit the most if you use several medications, have several health conditions, have questions or problems with your medications, are taking medications that require close monitoring, have been hospitalized, or if you obtain your medications from more than one pharmacy or multiple physicians
Medication Therapy Management Sessions
Medication Therapy Management Sessions are INCLUDED in the purchase of the 3 or 6 month programs.
Initial Consultation
$185
Initial Consultation + Purchase
$135
Follow-up Consultation
$75
Follow-up Consultation + Purchase
$60